Rebuilding Europe: what happens next? Event recap
As a follow-up to the release of the Rebuilding Europe study in late January, GESAC held a webinar event on 23 March to discuss how Europe can prepare for a reopening of cultural venues and relaunch of cultural activities.
Officials from the European Commission and Parliament took part in the panel discussion alongside two creative industry representatives.
Read more for a recording of the event.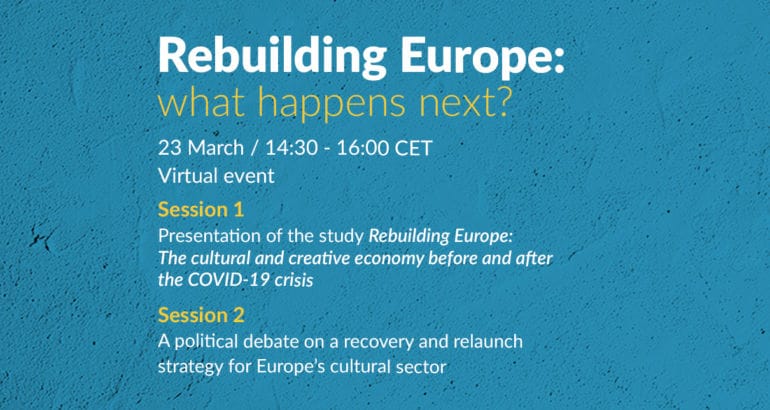 See below for a recording of the event in which Marc Lhermitte, the EY partner who led the Rebuilding Europe study, explains its main findings, including the likelihood that the cultural and creative industries will struggle for the next few years unless urgent action is taken by public authorities.
In the second session, GESAC's President, Jean-Noël Tronc, stresses that cultural and creative industries can be a catalyst for a strong European recovery, and presents the case for why there is a need for joint action at the member state and national level.