Authors' societies boost operations to support creators through pandemic
The COVID-19 epidemic has taken an unprecedented economic toll on Europe's cultural life and the well-being of its creative community.
——————-
————————————————————
Read on to find out how European authors' societies are stepping in to support their creators and users during this difficult period, and in the process finding innovative ways to promote public access to culture.
The cancellation of creative projects, shows, festivals and other live acts has halted creators' activities, wiped out their incomes and severely stunted the public's access to culture.
–
The mandatory closure of bars, restaurants, theatres and other cultural venues will have a knock-on effect on the royalty payments creators would normally receive in the near and medium-term.
The disastrous impact of the COVID-19 crisis is not only immediate but will last well into next year for creators.
It has therefore been vital for authors' societies to take immediate and long-term actions in solidarity with their members, helping those facing hardship and in doing so also protecting European culture.
Authors societies have a long tradition of showing solidarity with their members; providing mutual aid, social assistance, legal advice, pensions, and more.
Below we have highlighted some of the different things authors' societies across Europe are doing.
We have also included a directory with links, by country, to more information on the various initiatives being carried out by each society or information on how they are dealing with the current crisis.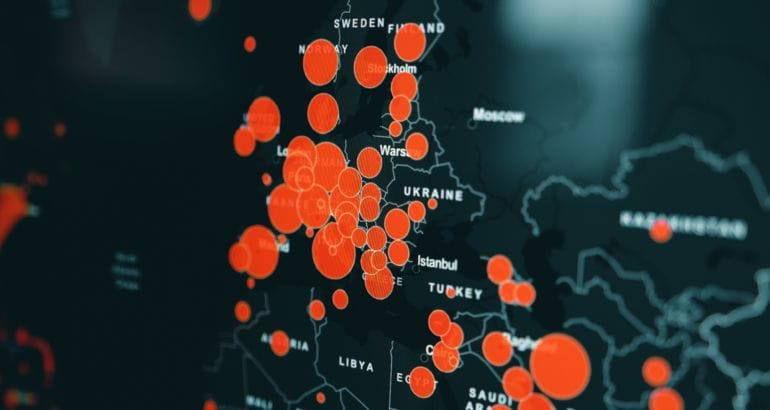 Most European authors' societies are providing the following immediate help to their members, the creators:
Emergency funds, with direct financial help offered to creators, taking into account individual situations of particular hardship


–

Exceptional advance royalty payments


–

Supporting business programmes for small music publishers and creators


–

Freezing licence fees for users and creating payment plans for when they start again to alleviate financial burden


–

Pressuring local and national governments to take action in support of the creative sector and individual creators


–

Collaborating with unions and other partners to identify the needs of the sector and find joint solutions


–

Helping business partners find innovative solutions to cancellations, like licences for streamed events that have replaced festivals and shows


–

Participating in social media campaigns and competitions to raise awareness about the situation and support government action
Directory of authors' societies and useful links to support initiatives
Austria   
–
AKM:
Kultur-Katastrophenfonds für Musikschaffende

Belgium   
–
SABAM
Sabam makes €18 million available for its authors
Coronavirus – Sabam staat klaar voor haar auteurs
Coronavirus – la Sabam se tient prête pour ses auteurs

Bulgaria   
–
MUSICAUTOR
МУЗИКАУТОР ПРОДЪЛЖАВА РАБОТА В ДИСТАНЦИОНЕН РЕЖИМ
ВКЛЮЧЕТЕ СЕ В ПЕТИЦИЯТА ЗА ПОВЕЧЕ БЪЛГАРСКА МУЗИКА В ЕФИРА!
МУЗИКАНТИ ПРИЗОВАВАТ ДА СИ ОСТАНЕМ ВКЪЩИ С БЪЛГАРСКА МУЗИКА
MUSIC AUTHOR WITH A PACKAGE OF MEASURES TO ITS PARTNERS FROM THE MOST AFFECTED BUSINESS SECTORS

Croatia   
–
HDS ZAMP
HDS najugroženijim članovima osigurava 550 tisuća kn iz Fonda solidarnosti
HDS ZAMP šalje honorare od javne posudbe na više od 1500 književnika, prevoditelja i ilustratora
Popis aktualnih mjera pomoći za umjetnike i djelatnike kulturnog sektora

Czech Republic   
–
OSA
OSA podpořil skladatele a textaře dotčené zrušením hudebních vystoupení
OSA, INTERGRAM a další kolektivní správci prominou část autorských odměn za hudbu a nabídnou možnost odložení plateb

Denmark   
–
KODA:
Kodas direktør orienterer om Covid-19
Reduceret pris for livestreaming af koncerter under coronakrisen
Koda members can seek compensation for lost rights income

Estonia   
–
EAÜ
VABAKUTSELISED LOOVISIKUD, KES KOROONAKRIISI TÕTTU ON KAOTANUD SISSETULEKU, SAAVAD TAOTLEDA LOOMETOETUST
FREELANCE ARTISTS WHO HAVE LOST INCOME DUE TO THE CORONARY CRISIS CAN APPLY FOR CREATIVE SUPPORT

Finland   
–
TEOSTO
TUKEA ASIAKKAILLEMME VAIKEASSA KORONATILANTEESSA
MAALISKUUN TILITYKSESSÄ 8,5 MILJOONAA SÄVELTÄJILLE, SANOITTAJILLE JA MUSIIKKIKUSTANTAJILLE
STRIIMAUS JA MUSIIKIN KÄYTTÖ KORONATILANTEEN AIKANA
TEOSTO JOINS MUSIC TECH LEADERS TO TACKLE COVID-19 WITH EUROPE-WIDE INNOVATION CHALLENGE

France   
–
ADAGP
Mesures eceptionnelles liées au COVID 19
SYNTHÈSE DES MESURES DE SOUTIEN POUR LES ARTS VISUELS
SACEM
COVID-19 : LA SACEM LANCE UN PLAN DE MESURES D'URGENCE POUR SES MEMBRES
PRESS RELEASE COVID19 SACEM LAUNCHES A PLAN TO TAKE URGENT MEASURES
COVID-19: SACEM IS LAUNCHING A PLAN WITH EMERGENCY MEASURES FOR ITS MEMBERS
#SCENEFRANCAISE
LIVESTREAMS: SACEM ANNOUNCES A NEW REMUNERATION PLAN SPECIFICALLY DEDICATED TO ONLINE CONCERTS
LA SACEM SALUE L'ENGAGEMENT DU PRÉSIDENT DE LA RÉPUBLIQUE EN FAVEUR DE LA CULTURE
LA SACEM APPELLE LES RADIOS, LES DIFFUSEURS, LES PLATEFORMES ET LES ACTEURS DE LA MUSIQUE À S'ENGAGER POUR LA #SCENEFRANCAISE
FACE À LA CRISE SANITAIRE, LA SACEM MOBILISÉE POUR ACCOMPAGNER SES MEMBRES ET SES CLIENTS
SCAM
Covid-19 : la Scam vous informe
Covid-19 : les mesures d'urgence de la Scam

Germany   
–
GEMA:
Corona-Nothilfe-Programm für GEMA-Mitglieder
Coronavirus – GEMA supports its members with an emergency aid programme
CORONA EMERGENCY AID PROGRAM FOR GEMA MEMBERS

Greece   
–
AUTODIA
Είμαστε ΔΙΠΛΑ στους επιχειρηματίες που πλήττονται
AUTO MANAGEMENT: Additional measures due to COVID-19 pandemic

Hungary   
–
ARTISJUS
Koronavírus: rászoruló szerzőknek és előadóművészeknek segít az EJI és az Artisjus

Iceland   
–
STEF
Stjórn STEFs hefur samþykkt að lækka lágmarksfjárhæð úthlutunar í 1000 kr.

Ireland   
–
IMRO
Customer Notice from the Irish Music Rights Organisation (IMRO) in relation to COVID-19

Italy   
–
SIAE
EMERGENZA COVID 19, ALCUNE PRECISAZIONI SUI CONTATTI SIAE PER GLI ASSOCIATI
EMERGENZA COVID 19, LE MISURE ADOTTATE DAL CONSIGLIO DI GESTIONE SIAE PER ASSOCIATI E UTILIZZATORI
EMERGENZA SANITARIA CORONAVIRUS – TUTTI I PROVVEDIMENTI DI SIAE
PRESS RELEASE – COVID 19 EMERGENCY MEASURES ADOPTED BY SIAE'S MANAGEMENT BOARD
FREE STREAMING MUSIC FOR YOUNG PEOPLE AGED 18 TO 30 YEARS OF AGE
SIAE TI REGALA L'INTRATTENIMENTO IN STREAMING: MUSICA, CINEMA E SERIE TV, TUTTE PER TE!
WHITE LAB COATS DAY INITIATIVE

Latvia   
–
AKKA-LAA
Attālinātā padomes sēde

Lithuania   
–
LATGA
Iki karantino pabaigos savo būstinėje lankytojų nepriimame

Luxembourg   
–
SACEM LUXEMBOURG
Information COVID-19 SACEM Luxembourg

The Netherlands   
–
BUMA:
Informatie voor leden in verband met coronavirus
Information for our members in connection with coronavirus

Norway   
–
TONO
Livestrømmede konserter – hva gjør man?

Poland   
–
ZAIKS
List Janusza Foglera do Twórców
Pomoc socjalna z MKiDN

Portugal   
–
SPA
SPA vai tomar medidas de apoio aos Autores, estando consciente da gravidade da situação
A SPA solicita ao poder local que apoie os Autores, os Artistas e a Cultura
Open letter signed by more than 130 authors published in EXPRESSO, Portugal's largest weekly newspaper
Carta aberta publicado no Expresso: A cultura precisa do apoio solidário do poder local
SPA MOBILIZES EFFORTS AND STRENGTHENS SUPPORT FOR ITS MEMBERS
SPA delivers thousands of cirurgical masks and a ventilator to those fighting the pandemic on the hospital front

Romania   
–
UCMR-ADA
Anunț privind restricționarea programului de lucru cu publicul
Sprijină și tu artiștii! Difuzează muzică românească!

Slovakia   
–
SOZA
Pomoc členom SOZA v mimoriadnej situácii spôsobenej pandémiou COVID-19
Žiadosti na SKF sa dajú do konca marca podať aj elektronicky

Spain   
–
SGAE
SGAE allocates 15 million euros to support members
La SGAE asesorará a los autores más vulnerables en la petición de ayudas públicas por el COVID-19
La SGAE anima a disfrutar del teatro sin salir de casa

Sweden   
–
STIM
Information about COVID-19 and Stim
Stim CEO on the current Pandemic

Switzerland   
–
SUISA
Massnahmen der SUISA bezüglich der Corona-Pandemie

The UK   
–
PRS FOR MUSIC
Maintaining our services to our members
PRS for Music launches membership Emergency Relief Fund