CISAC global collections report: Europe a leader on authors' rights
There are many positives to take out of the newly released CISAC Global Collections Report 2019, especially for European creators. Global royalty collections for creative works have continued to rise steadily, with Europe leading the way at 56.4% of the total. And the continent also tops the share of music collections by a similarly impressive figure.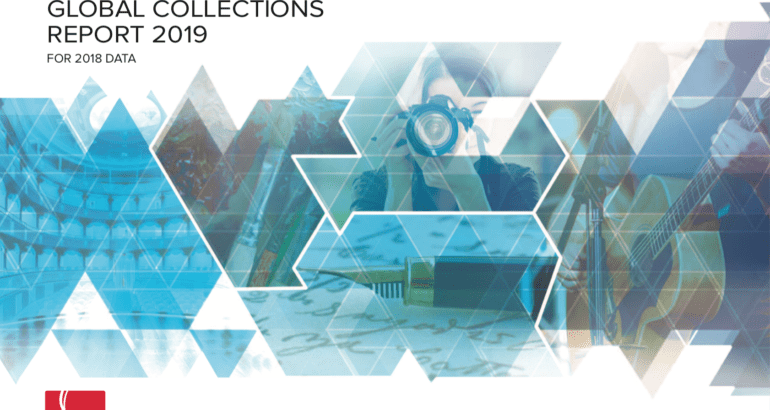 Outside of Europe's top 5 collecting countries, higher than average increases from central and eastern Europe (4.4% higher than last year) were partly responsible for such promising figures. The continent continues to lead across most sectors, particularly audiovisual and visual arts, where European collections represent over 90% of the global total.

Digital income growth up 29% – but only one fifth of total
Music collections account for 88% of total collections globally, and at €1.6bn, digital income continues to drive growth in this sector.
Over the past five years, digital music revenues have increased by 185% and the transposition of the Copyright Directive will improve this figure in years to come.
However, despite promising statistical and legislative developments, digital collections still represent less than one fifth of all revenues collected for creators globally.
In the report, CISAC President Jean Michel Jarre calls this the 'dark side' to digital, saying:
"This is a measure of the problem we have to fix, and it is caused by a fundamental flaw in the legal environment that continues to devalue creators and their works."
"Creators are fuelling the digital economy. Yet for too long this has gone unrecognised, and creators across all repertoires have seen the value of their work appropriated by the internet's commercial giants."
Clearly there is still much more work to be done to protect the livelihoods of European creators and inspire the next generation.
BBBBBBBBBBBBBBBBBBB