PRESS RELEASE: DG COMP Guidelines on collective agreements for solo self-employed people
GESAC has issued a press release on DG COMP Guidelines on collective agreements for solo self-employed people.
Read our full reaction below.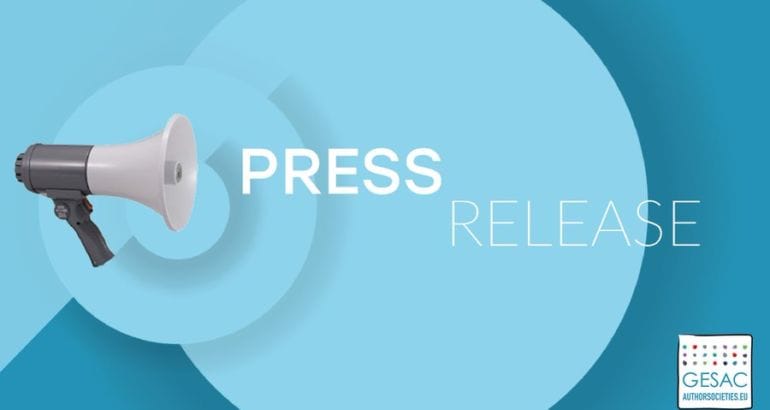 The European Commission's recognition of the value of collective agreements for a better protection of creators in the online market is to be welcomed
Brussels, 30 September 2022 – GESAC considers that collective bargaining possibilities for all authors across Europe in their relations, with non-EU based VOD platforms, such as Amazon Prime, Disney+, Netflix and, in general, with any media companies, for which EU competition law should not create an obstacle, as stated in the Guidelines, is a positive development.
GESAC would like to underline at this occasion the key role already played by authors societies/ collective management organisations (CMOs), and their long-standing model of collective negotiation and management of the rights of authors and composers. CMOs are non-for-profit entities, regulated under the Collective Rights Management (CRM) Directive and, as noted by the European Commission in its recent report on the implementation of the said Directive, "enabling rightholders to be remunerated for uses which they would not be in a position to control or enforce themselves, including in non-domestic markets" and acting as "promoters of the diversity of cultural expression, both by enabling the smallest and less popular repertoires to access the market and by providing social, cultural and educational services for the benefit of their rightholders and the public". As further underlined, "collective management is directly required by a number of provisions of the new legal framework and is expected to play an important role in the practical application of the new rules" within the recently modernised copyright law at EU level (i.e. Directive (EU) 2019/790 and Directive (EU) 2019/789).