PRESS RELEASE: GESAC welcomes the European Parliament's call for an EU action to address buyout practices, which circumvent EU rules and jeopardise sustainability of European creation.
Strasbourg, 21 November 2023 – Today the European Parliament adopted in plenary the report on the working conditions of artists, with a clear call to the Commission to address the growing phenomenon of coercive buyout practices from global platforms, that severely undermine the livelihood of authors and composers.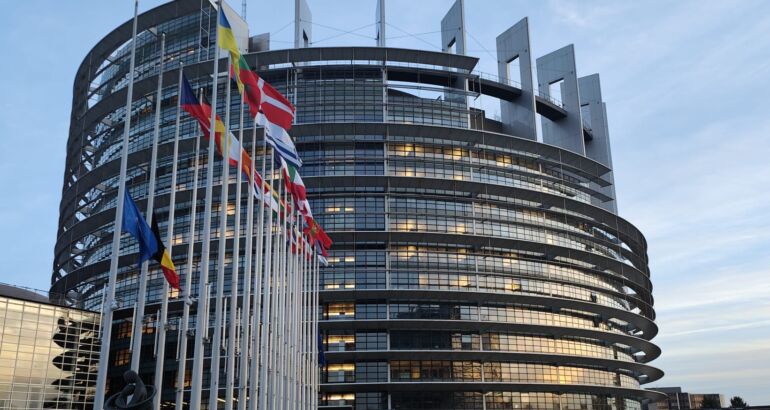 While confirming the vote in Committees (see GESAC press release issued at this occasion), the European Parliament is sending a strong signal on the need for an effective European response to the buyout practices imposed by non-EU audiovisual streaming platforms on European music authors and composers, which deprive creators from their rights for a fair and adequate remuneration.
Véronique Desbrosses said: "We are grateful to the European Parliament for standing on the side of European creators confronted with coercive buyout practices of non-EU VOD platforms. The call is unambiguous: it is time for concrete and effective actions at European level to put an end to this unfairness in the market that jeopardises European creation and drives its value outside of the EU. We would like to thank all the MEPs who worked on this issue, and in particular to Co-Rapporteur Ruiz Devesa, for his leading role and support."
More on buyouts
Buyout clauses imposed in contracts force music authors to give away their rights in perpetuity and they face the threat of being blacklisted if they do not accept those coercive conditions. The US-based platforms that now dominate the video-on-demand market in Europe typically impose the application of US rules and jurisdiction of US courts to circumvent the protective rules for authors applicable in the EU and its Member States. The use of buyouts that have considerably increased over the last five years undermines the principle of appropriate and proportionate remuneration of creators and put at risk their livelihoods as well as the sustainability of the entire European cultural and creative ecosystem.
Serious concerns on buyouts have been expressed by the EU co-legislators at several occasions, in particular in three European Parliament reports[1] over the last years, in the 2022 French Presidency's report[2] on the effectiveness of the European copyright framework and more recently in the Open Method of Cooperation report[3] on the status and working conditions of artists and creative professionals prepared with involvement of 27 Member States' experts, calling on the European Commission to tackle the issue with a legislative solution.
About GESAC
GESAC groups 32 European authors' societies (CMOs) and represents as such more than one million authors from various artistic fields, including music, audiovisual, visual, literary, and dramatic arts.
For more information:
Véronique Desbrosses – General Manager
+32.511.44.54 / + 33.6.62.45.26.01 / secretariatgeneral@gesac.org
www.authorsocieties.eu
[1] (1)The situation of artists and the cultural recovery in the EU; (2) Report on Europe's Media in the Digital Decade: An Action Plan to Support Recovery and Transformation; (3) Report on IP Action Plan
[2] https://www.parlament.gv.at/dokument/XXVII/EU/106979/imfname_11164501.pdf
[3] https://op.europa.eu/en/publication-detail/-/publication/01fafa79-1a13-11ee-806b-01aa75ed71a1/language-en