Thousands of Ukrainian creators, as well as millions of citizens, have fled Ukraine in recent months to escape the horrors of the war, and even more have remained in their home country.
PHOTO: Maryna Krut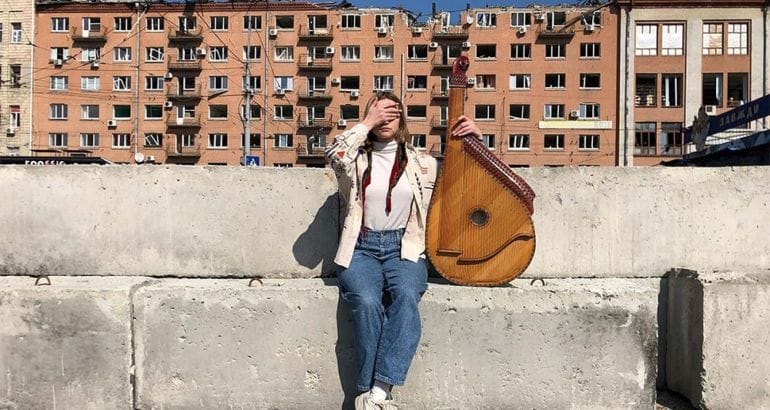 In the wake of these happenings, Ukrainian authors' society, NGO UACRR, together with the Polish authors' society ZAiKS and international umbrella organisation CISAC, have launched several initiatives to support and promote Ukrainian artists, among them a project called Voices of Creators to hear their voices and testimonies.
Maryna Krut, more famous as KRUTЬ, a renowned Ukrainian singer and songwriter, is among them. In her opinion art is necessary, even during war because it is a proof of life.
Read her full testimony on the Facebook page of Creators for Ukraine.
In this spirit, GESAC will host a delegation of Ukrainian cultural scene in mid-June, together with ZAiKS, to meet with EU policy-makers and raise awareness of the situation in Brussels.
Further support to Ukraine through #CreatorsForUkraine:
→ donate to a fund to support creators and war victims
→ sign the open letter
→ listen to songs from the »Songs of Ukraine« playlist
→ share the content from the 'Creators for Ukraine' website